A new generation of SUV
For sale in Wagga Wagga NSW
You don't need to change your life to drive an Outlander PHEV, but it will change your life. Outlander PHEV (Plug-In Hybrid Electric Vehicle) combines quiet, dynamic performance, exceptional economy and low emissions for a superior driving experience. With AWD stability and handling, advanced safety technology and the environmental benefits of a technically advanced electric drivetrain, Outlander PHEV is the fuel-efficient hybrid SUV for tomorrow that fits your life today.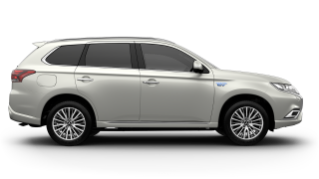 Vehicle
highlights
Economy
Plug-in Hybrid Electric Technology
Connectivity
Smartphone link Display Audio
Safety
Rear View Camera & Sensors
Performance
Super All Wheel Control AWD
Which Mitsubishi Outlander PHEV will you choose?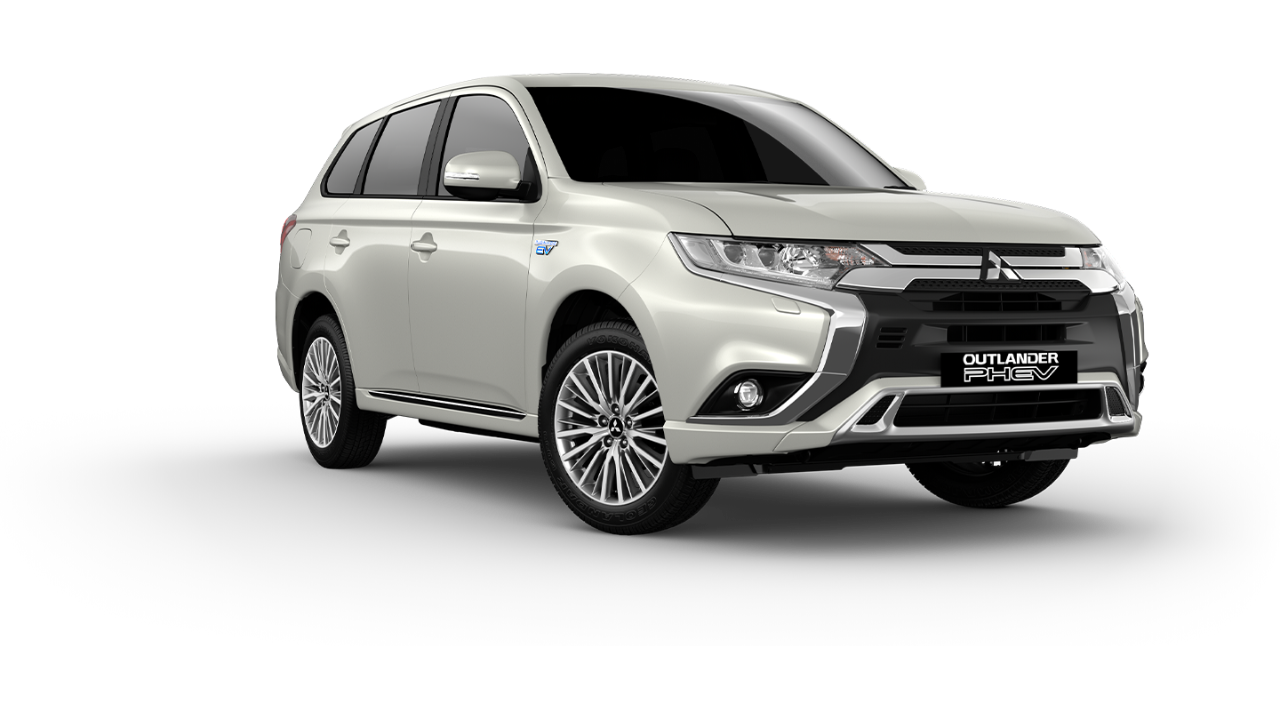 Mitsubishi Outlander PHEV ES
Twin electric motors and 2.4L MIVEC petrol engine
Super All Wheel Control AWD (S-AWD)
 Smartphone link Display Audio (SDA)K6
Climate control dual zone air conditioning
Reversing camera and sensors
Smart key and one touch start system
Forward Collision Mitigation (FCM)K10
Lane Departure Warning  (LDW)
Adaptive cruise control 
Hill Start Assist (HSA)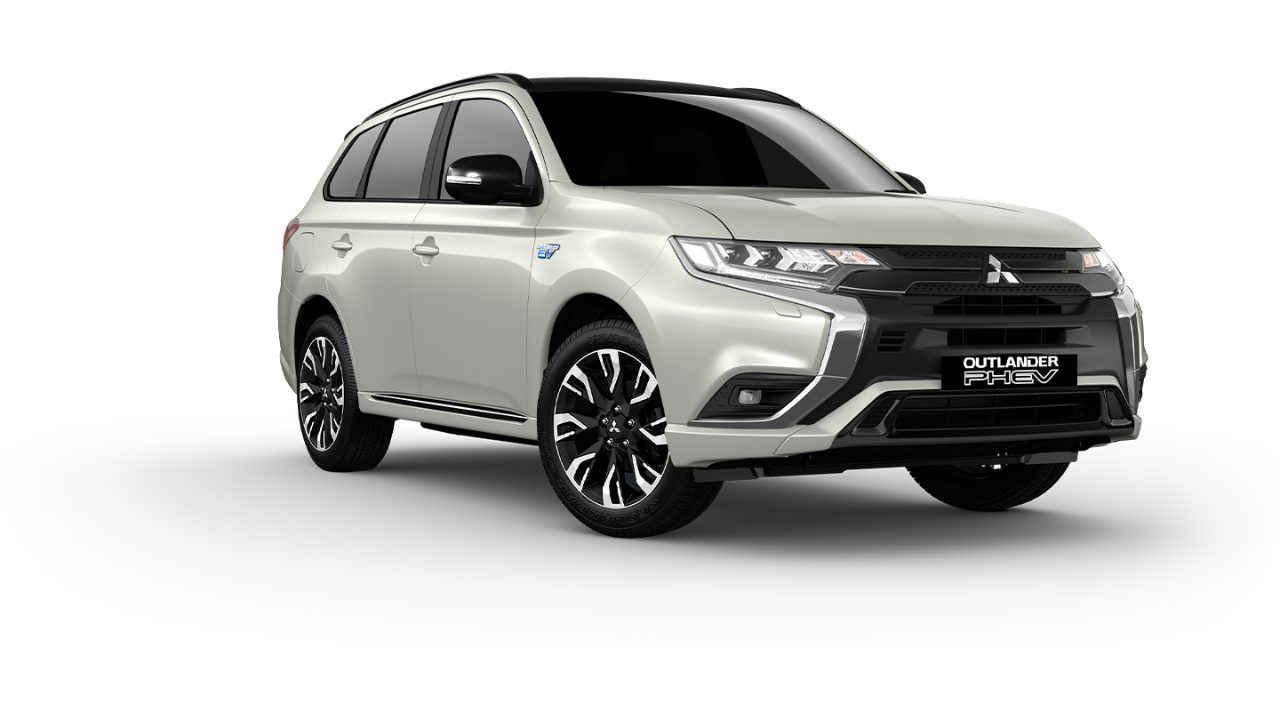 Mitsubishi Outlander PHEV GSR
Bilstein Premium Suspension
Black grille
Black mirrors
Black two-tone 18" alloy wheels
Black roof
Super All Wheel Control (S-AWC)O1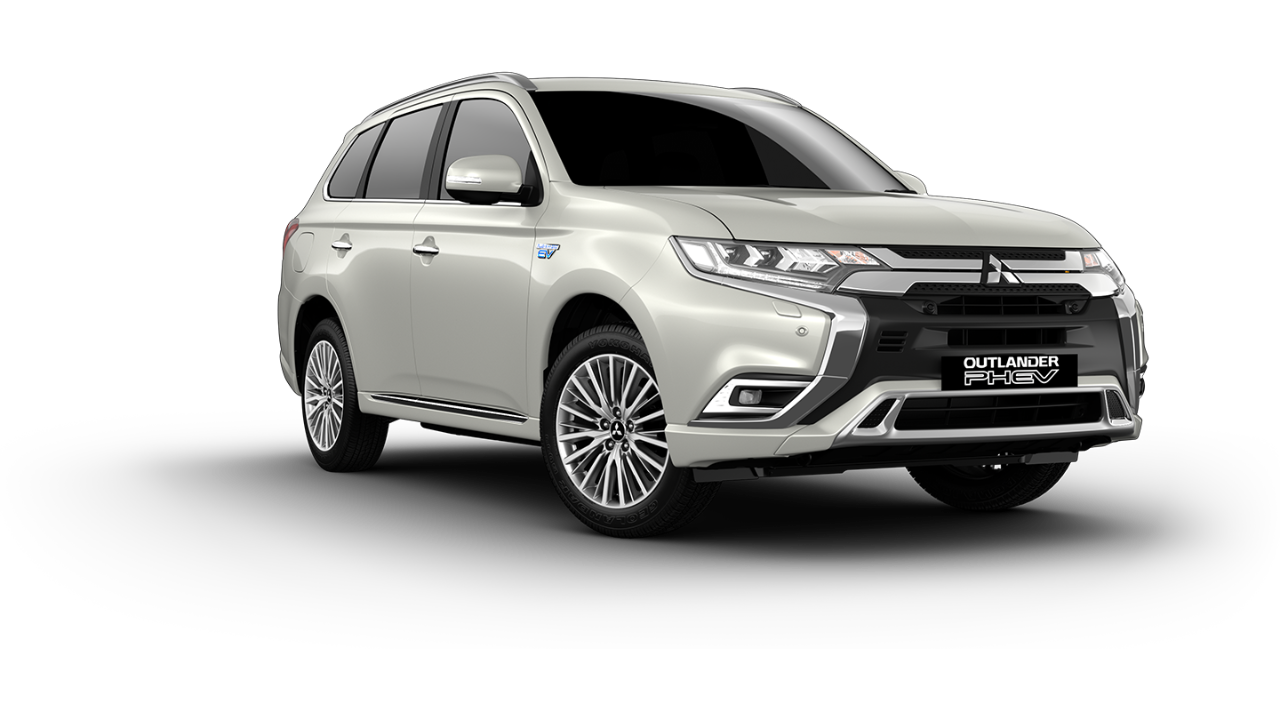 Mitsubishi Outlander PHEV EXCEED
Leather seat facing 
Electric sunroof
Electric tailgate
Front parking sensors 
LED headlights 
Ultrasonic misacceleration mitigation system 
Blind Spot Warning (BSW)K8
Lane Change Assist (LCA)K8
Rear Cross Traffic Alert (RCTA)K9
Multi Around Monitor
EV remote smartphone app
PLUG-IN HYBRID ELECTRIC TECHNOLOGY
The Outlander PHEV switches seamlessly between three drive modes to get the most efficient performance from its twin electric motors and highly efficient petrol engine. This innovative technology offers incredible efficiency and a smooth, quiet ride without compromising comfort, size, performance or convenience.
Exceed model shown.
CHARGING THE OUTLANDER PHEV
With a complete charge taking just 9.8KWh* of electricity and an EV range of up to 54 kilometres, the Outlander PHEV can run on its EV battery for a fraction of the cost of conventional petrol or diesel.
INTERIOR FEATURES
Outlander PHEV's roomy interior gives you plenty of space for any trip, near or far. The Outlander PHEV's battery is stored under the floor to maximise interior space and lower the centre of gravity for better safety and handling. The seats can be folded down to make extra room for whatever you need to carry. While storage space beneath the generous cargo area floor is ideal for conveniently storing the charging cable. And for those with busy hands, the Outlander PHEV Exceed's power tailgate conveniently opens and closes with the touch of your Smart Key.
TWO POWERFUL ELECTRIC MOTORS
The world's first plug-in hybrid SUV lets you go beyond the boundaries of ordinary driving. Twin electric motors and a highly efficient petrol engine optimise performance according to your driving. Separately mounted motors at the front and rear axles deliver incredible responsive AWD performance with S-AWC (Super All Wheel Control) ensuring excellent driving stability and intuitive, linear handling.
MITEC TECHNOLOGY
Multi Around Monitor~
Rear Cross Traffic Alert (RCTA)~5
Lane Departure Warning (LDW)^
Forward Collision Mitigation (FCM)^6
Blind Spot Warning (BSW)~4
Lane Change Assist (LCA)~4
Ultrasonic misacceleration Mitigation System (UMS)~
Hill Start Assist
Adaptive Cruise Control (ACC)^
Automatic High Beam^
^ES ADAS and Exceed models
~Exceed models only